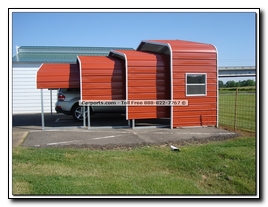 Sizes Available:
Carports & Covers: 7' to 40' Wide
Up to 12' Tall, Any Length!
Garages & Buildings: 12' to 40' Wide
Up to 16' Tall, Any Length!
Carports.com is your source for metal covering, no matter what price or brand you are looking for! We carry two name brand metal structures... We want to educate you so you can make the best decision based on your needs. 
Review the major features of each of the brands below.

Build your metal structure online.

Instantly get your price online.
Learn, Compare, Shop, Buy... "Your trusted source... Covering all your needs!"